Our top energy saving tips
With rising energy bills, climate change and the cost-of-living crisis, it's easy to feel defeated by the bigger picture. But simple changes to your lifestyle can make a huge difference to your bills — and the planet!
Here mum-of-two and eco-business owner, Jodie, shares what she gets up to in a day, with some of her unique tips that have helped to keep costs down...
MORNING
On a typical day, my alarm wakes me up at around 7am. While I'm stretching my legs taking our German Shepherd, Pippa, for a walk, my two teenagers Bradley, 16, and Jamie-Rae, 14, get ready for school. I don't worry about them spending hours in the shower though, as we have a fitted eco shower head.
TOP TIP: Eco shower heads are inexpensive and save money by limiting the water flow, but at a higher pressure, so you can enjoy shorter showers.
that's life! Top Tip: Reducing your boiler flow temperature is an easy way to cut costs. If you have a combi boiler, find the 'flow temperature' setting (the dial or button with the radiator symbol), and lower it to 60 degrees.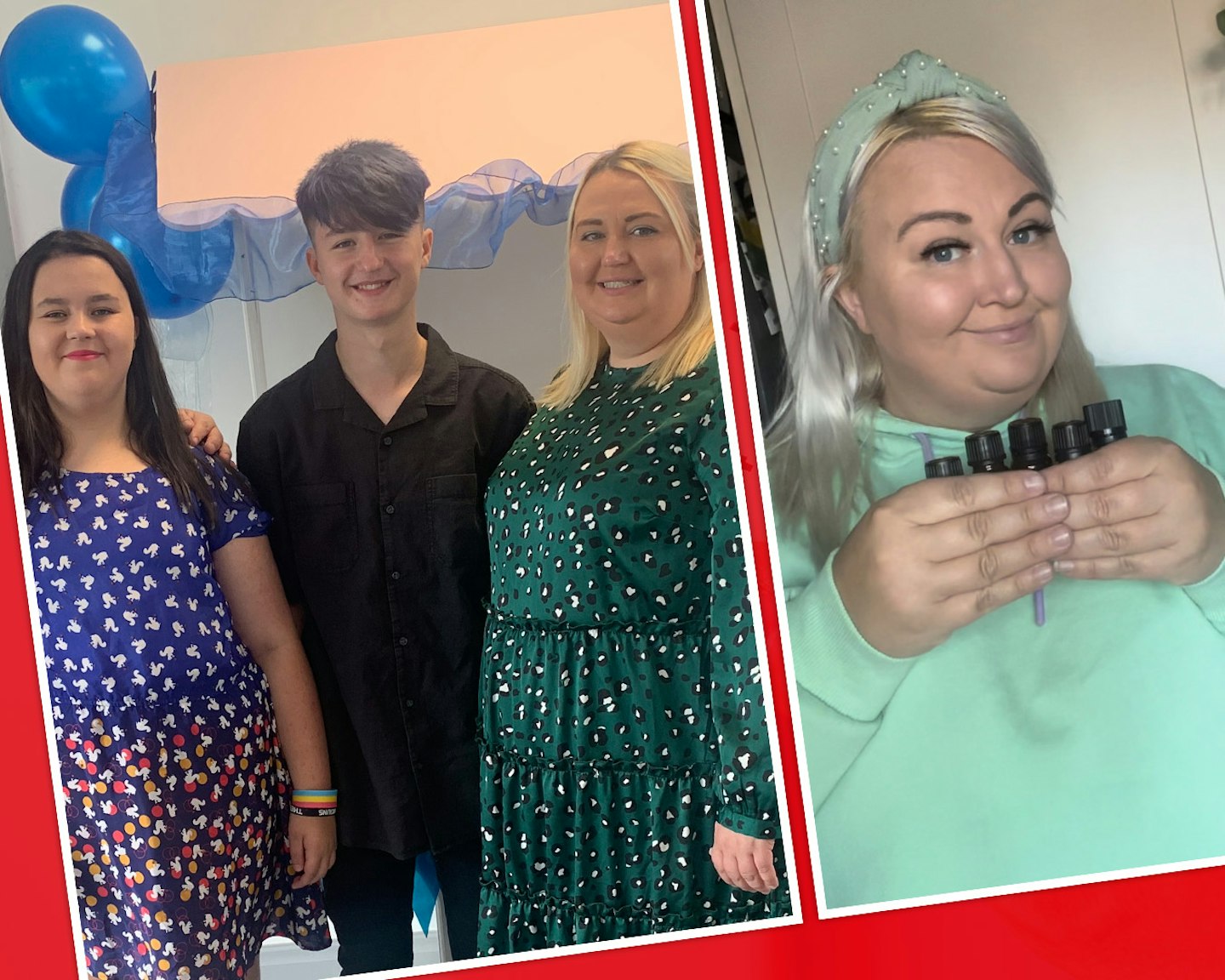 DAY TIME
As a busy working mum, to save me time on cooking, I'll prepare that day's dinner to go into the slow cooker. We use the slow cooker most days to cook a whole variety of delicious meals, from curries to casseroles ­— even lasagne!
TOP TIP: Slow cookers use a lot less energy than an oven and mean your evening meal is ready to go without any hassle.
that's life! Top Tip: Reduce your washing machine temperature. Changing from 40 to 30 degrees means you could get three cycles instead of two, for the same energy cost. Fill your machine every time.
Time for a quick clean around the living areas in the house, before I settle down to start work on my business, Between Green, offering eco-friendly products and tips in a monthly themed subscription box.
TOP TIP: Use a coarse brush to sweep and clean up any debris and pet fur — which saves a lot of electricity — instead of constantly running the vacuum around each time.
that's life! Top Tip: During the day, when there are less people in the house, turn down radiators in rooms that aren't being used.
EVENING
Before bed time, I make sure we all follow a routine to help: 'Teeth, wash, switches off.' My kids have lots of extra devices like guitar amps and games consoles, which I encourage them to switch off before bed.
TOP TIP: Switching off electrical devices at the wall — rather than leaving them on standby and especially overnight — can save a lot of energy and money.
Jodie Clough, 36, Oldham, Greater Manchester says: 'For people who want to be more eco-friendly and also keep their bills down, there are small changes you can make to your daily life that can make a big difference and it's never too late to start implementing them. Cutting out use of my tumble dryer has saved me almost £140 a year on bills alone!'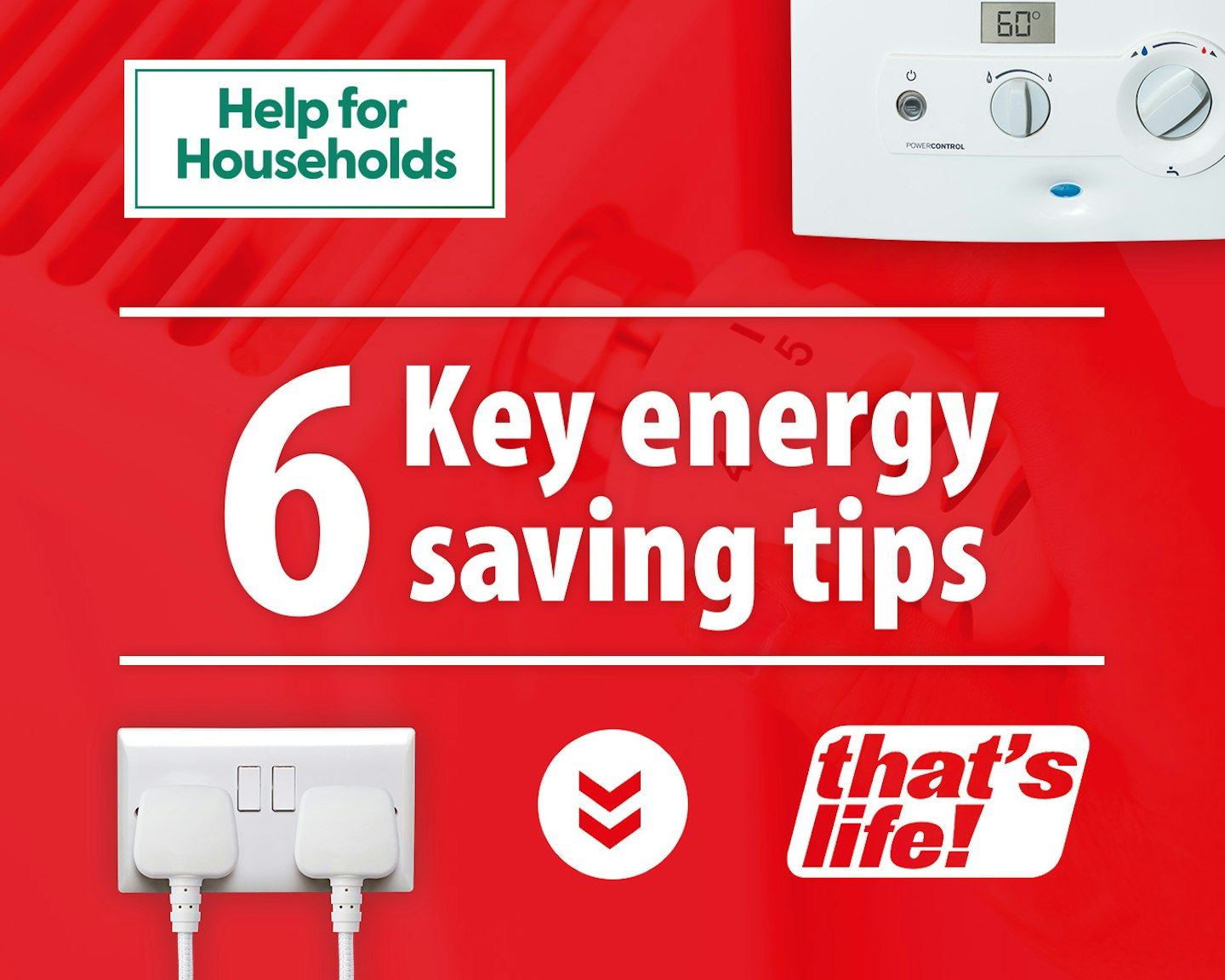 6 Key energy saving tips
1 Reduce your boiler flow temperature. If you have a combi boiler, find the 'flow temperature' setting (the dial with the radiator symbol). Then lower the temperature to 60 degrees. Turning your boiler flow temperature down could save you up to £100 a year.
2 Turn down radiators in rooms you're not using to the midpoint on the valve. This reduces the volume of hot water you use and helps you heat more efficiently. It's more energy efficient than turning them off and could save you up to £70 a year on bills.
3 Stop heat from escaping through your windows and doors. Tackle draughts by blocking unwanted gaps around windows and doors with caulk from a DIY shop or using draught excluders to reduce heat loss. It's easy to do yourself and could save you up to £60 a year.
4 Switching to energy saving light bulbs could save you up to £55 a year. Standard or incandescent light bulbs are very inefficient. LED light bulbs last longer and cost less to run. So, you save money on your energy bills and on replacement bulbs. They don't give out less light, either.
5 Reduce washing machine temperature and number of washes. Changing from 40 to 30 degrees means you could get three cycles instead of two for the same energy cost. Fill your machine every time.
6 Turn appliances off at the plug. It could save you up to £70 a year.
For more useful tips like these visit gov.uk/saveenergy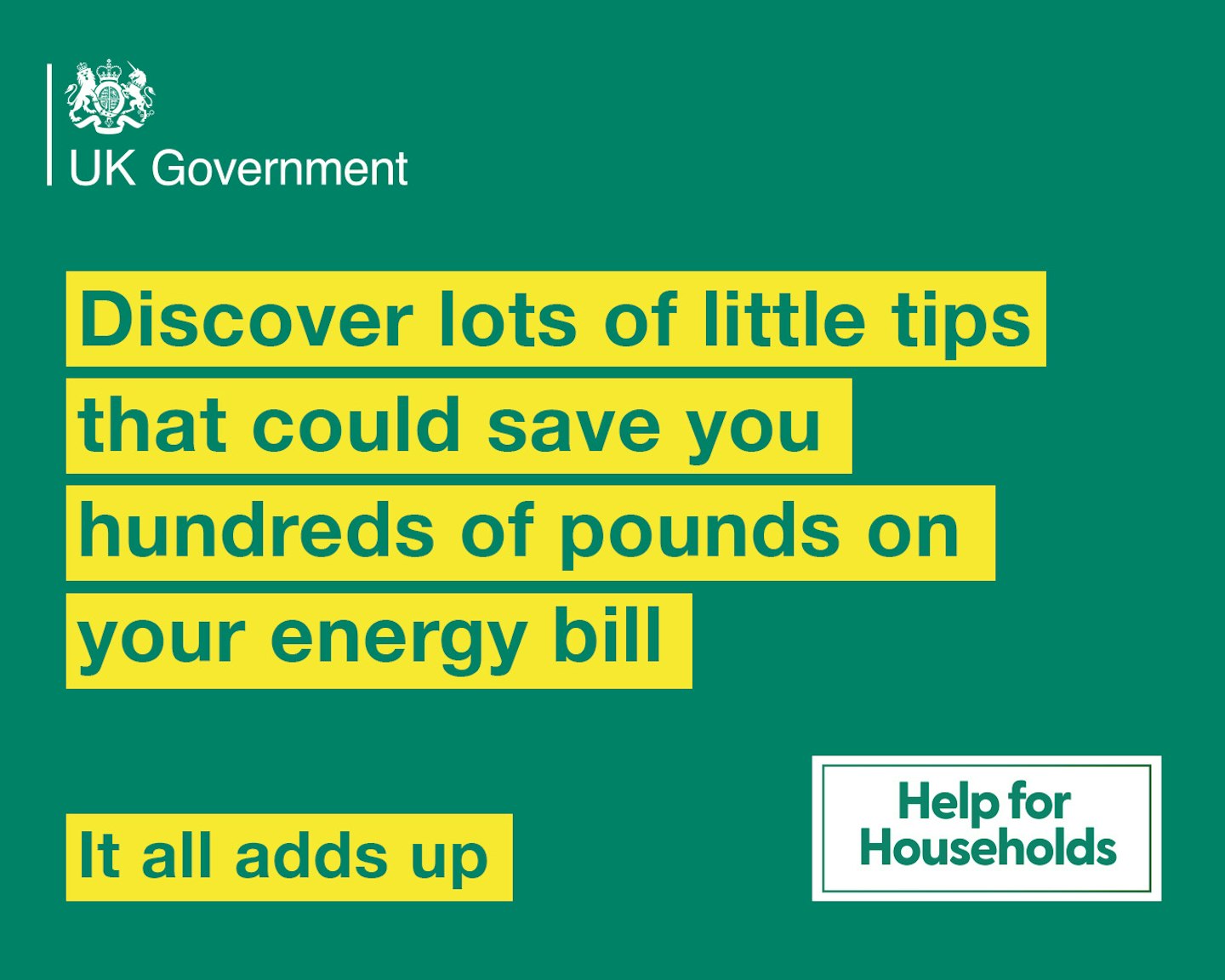 Prepayment meter vouchers
One of the biggest tips we can give is to make sure you're getting what you're entitled to!
Every household is entitled to a £400 discount on energy bills. Don't forget that if you're on a traditional prepayment meter, you'll get monthly vouchers from your energy supplier (these vouchers were first issued in October 2022 and there will be one per month up until March 2023). You need to act now to redeem your voucher...
1 Make sure that your energy supplier has your up-to-date contact details.
2 Check your post, texts, emails (and spam) for your Energy Bills Support Scheme vouchers.
3 Redeem your vouchers as directed (either a Post Office or PayPoint), ensuring you take valid ID with you.
4 You have 90 days to redeem the vouchers. If you can't find the vouchers, you can ask your supplier to reissue them.
Visit gov.uk/helpforhouseholds for more information.